National Parks - USA
Itinerary
USA / America
Harley-Davidson Motorcycle Tours
National Parks - 6 Days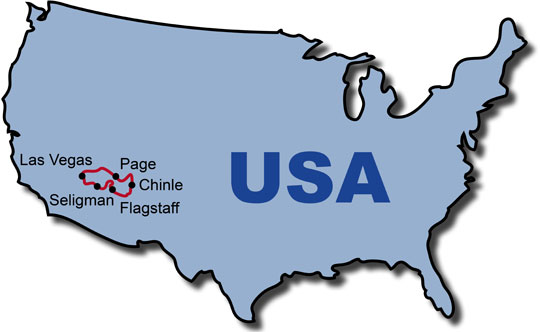 Route:
Las Vegas - Page - Chinle
Flagstaff - Seligman - Las Vegas


Saturday, Day 1
Las Vegas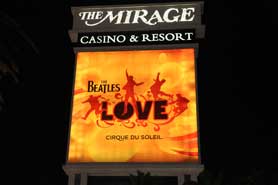 Welcome to Las Vegas. After a transfer to your hotel, meet your fellow travellers at a Welcome Drink and Dinner in the evening.

Sunday, Day 2
Las Vegas - Page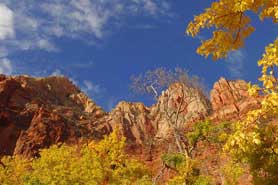 After collecting our Harley-Davidson Motorycles from the rental office we start our motorcycle tour to the Zion National Park and Bryce Canyon. Our overnight stay is in Page close to the Arizona - Utah border.

Monday, Day 3
Page - Chinle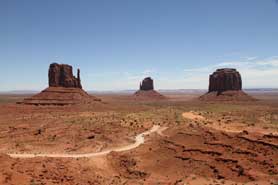 Another two BIG National Parks highlights: The Monument Valley and the Canyon de Chelly with its Spider Rock - both truly unforgettable experiences on this motorcycle tour. We spend the night in the Navajo Reservation, in Chinle.

Tuesday, Day 4
Chinle - Flagstaff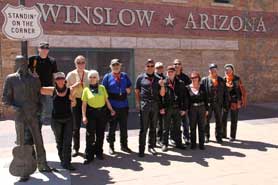 From Chinle, our first leg of the day's journey takes us through the spectacular Petrified Forest National Park and the Painted Desert. Moving on west, we stop for lunch in Holbrook at Joe's and Aggie's and depart to Winslow for the song "Standing on the corner in Winslow Arizona". We close the day in Flagstaff with a visit to The Museum Club (nicknamed 'The Zoo'), the most popular dance club between Oklahoma City and Los Angeles.

Wednesday, Day 5
Flagstaff - Seligman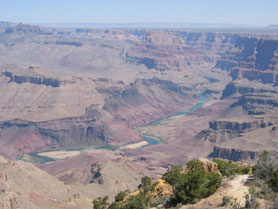 First thing in the morning we arrive at the amazing Grand Canyon. Those who wish may take a helicopter flight over the canyon. We continue our trip through Williams toward the Californian border. Upon our arrival in Seligman we pay a visit to the founder of the Historic Route 66 Association, Angel Delgadillo, which is located in the Route 66 Visitor Center. One of you might end up in his barber chair for a close-up shave. We spend the night in a typical Route 66 motel, experiencing the basics!

Thursday, Day 6
Seligman - Las Vegas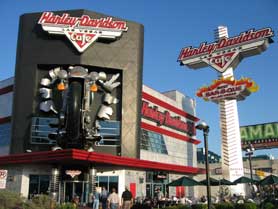 After breakfast at Westside Lilo's Cafe, an original Route 66 restaurant, we travel via Kingman back to Las Vegas, where we return our Harley-Davidsons to the rental office and transfer to the hotel. In the evening we gather for our Farewell Dinner and to reminisce our common motorcycle tour.
You prefer less comfort and the basics > KeaRider Motorcycle Tours












Views: 915
Travellers Lounge
Join the lounge to connect with other travellers going on this tour
Join the lounge
This tour hasn't been reviewed yet. Be the first by clicking below...